A variety of Photographs are posted here. Check back often because Carl is always photographing something new. Some of the photos posted in coming days will be reference photos suitable for future artwork.


Carl's new puppy, Buddy, Adopted January 21, 2006.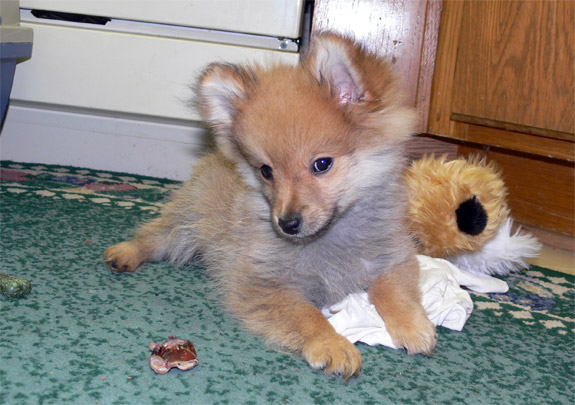 See photos of Carl's dog, Buddy (click the image above). He's very photogenic!
July 2005 Minnesota Fishing Trip Photos


Carl's 2005 Fishing Vacation Photos
Wildlife and Scenery!


Each year Carl goes to northern Minnesota for a weeklong fishing trip. This year his trip was in mid-July. Click on the image above to enter the collection of photos he took this year.

June 2004 Minnesota Fishing Trip Photos


Carl's 2004 Fishing Vacation Photos
Fish, Birds and Scenery!


2004's trip to Minnesota took place the last week of June. This year Carl got photos of Pelicans, Eagles, Sunsets and Scenery. During his one week trek Carl collects reference photos he uses in some of his paintings during the coming year. Click the image above to see this year's collection.

Trees, Squirrels, Flowers and Scenery

Carl has put up some photos for download you can use in your artwork.

Sean's Big Adventure, July 2003

Carl's grandson Sean came out to California in the Truck
| | |
| --- | --- |
| | Carl's Iowa grandson, Sean, rode with his dad David across the country for 2 weeks in July 2003. Here Sean shows how to drive a semi! Click on the image above to see the photos of his visit (which included Hollywood, Universal Studios and Ventura) |

Carl's gang, kids and grandkids

| | |
| --- | --- |
| | There is some artwork of Carl's grandchildren in this section. Also see photos of Carl's (adult) children. |

June 2003 Minnesota Fishing Trip



Carl's annual fishing trip yields some great photos each year. 2003 was no exception. The resort he visits, the Aspen Resort in Northern Minnesota, provides enough photographic reference material to keep him drawing and painting all year.
---
Christmas 2002


A collection of Family Photos from 2002
Photos to Download

---

In December 2002 Carl and his wife Sharlene visited Shar's parents and family near Sacramento, then were visited by their kids and grandkids for a grand Christmas celebration. These photos are copyright but may be downloaded and printed for personal use (not for sale or commercial purposes without permission).

---
Copyright(c) 2002, 2003, 2004 Carl E. Gluck. All rights reserved.